This page was created for LGBTQIA+ History Month, and will act as a resource hub for blogs, resources, and links to other websites that may be helpful for members of the LGBTQIA+ community. 
Mental Health Support for LGBTQIA+ people:
Switchboard – an LGBT+ mental health support line. Call them on 0300 330 0630, from 10AM to 10PM. 
LGBT Foundation – a national charity delivering advice, resources, and support. Call them on 0345 3 30 30 30. 
NHS Mental Health for LGBTQIA+ people – a list of additional resources for mental health help from the NHS
We're hosting an LGBTQ+ Drop in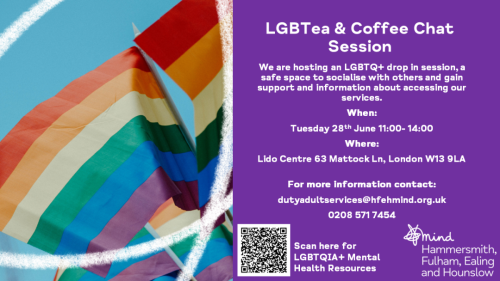 Lido LGBT Session – download and print the poster