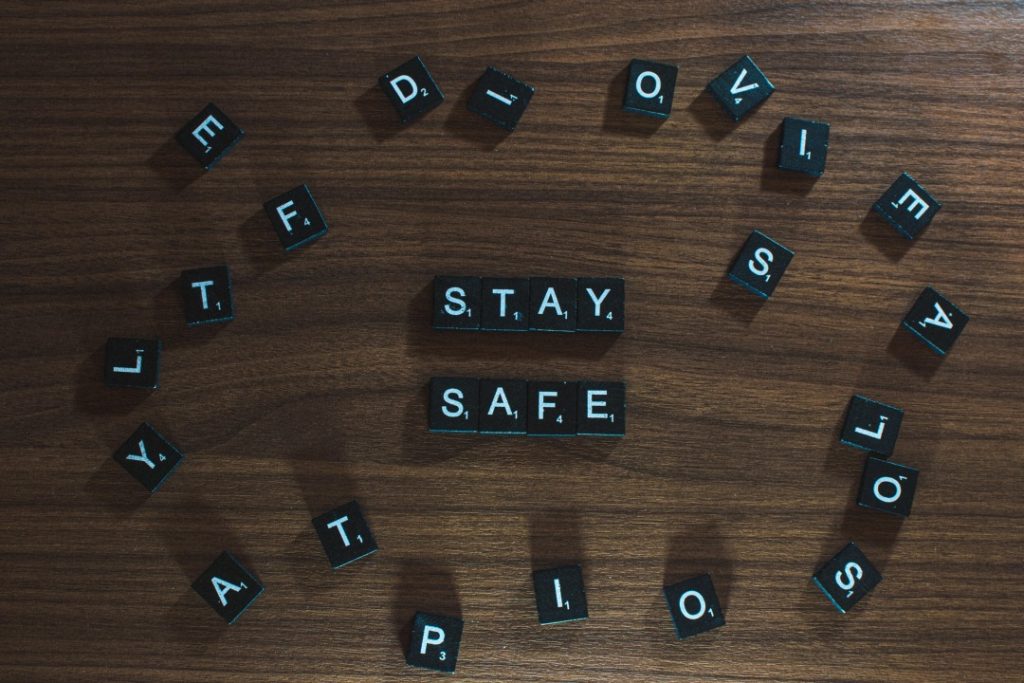 Safeguarding Adults and Covid-19
"Safeguarding adults means protecting a person's right to live in safety, free from abuse and neglect."
With the global pandemic taking over and the potential for a second wave on the horizon, it is key that safeguarding adults is at the forefront of our thinking and remains an organisational priority.
The pandemic has highlighted key vulnerabilities in people due to age, disability, an impairment or poor mental or physical health.
In addition, due to lockdown many businesses/organisations have closed, which has increased the financial hardship faced by individuals due to unemployment.
Perpetrators therefore continue to exploit such situations and individuals leading to more vulnerable members of our community.
Key safeguarding issues that have become more apparent during this pandemic include:
Money scams
Fraudsters claiming to help people out of financial difficulty, generic money scams which are more successful due to lack of contact with family members
Domestic violence
Perpetrated by and against both adults and children due to families living n confined spaces for long periods of time together
Neglect
Due to carers not being able to meet people as often or spend enough time with people. Or a lack of inspection of care homes and hospitals
Evidence has also highlighted that social isolation is key during this time and exacerbates the vulnerabilities of individuals as abuse or neglect may go undetected for a period of time.
Therefore, it is key that we are aware of these contemporary issues and continue to diligently report issues to the local safeguarding teams.
Safeguarding duties and responsibilities apply to adults who:
have care and support needs
are experiencing, or at risk of abuse or neglect and
are unable to protect themselves because of their care and support needs.
 
If any kind of abuse or neglect is suspected or disclosed, professionals have a duty to report this regardless of consent due to risk.
Therefore, if you have a safeguarding concern to report for adults in any area, please contact the local authority (council) where the abuse took place to find out how best to report it.
By Arti Modhwadia
Head of Adult Services and Safeguarding Adult's Lead
Helpful contacts
Action Fraud: 0800 555 111
Victim Support: 0808 168 9111
National Domestic Abuse Helpline: 0808 2000 247 (www.nationaldahelpline.org.uk – run by Refuge)
The Men's Advice Line: 0808 801 0327 (For male domestic abuse survivors – run by Respect)
The Mix: 0808 808 4994 (free information and support for under 25s in the UK)
National LGBT+ Domestic Abuse Helpline: 0800 999 5428 (run by Galop)
Samaritans: 116 123 (24/7 service)
Emergency Numbers
In all emergencies: 999
Safeguarding Teams
Adults
Ealing
0208 825 8000
0208 825 8000 (out of hours)
Email: [email protected] 
Hammersmith & Fulham
0208 753 4198 option 3
0208 748 8588 (out of hours)
Email: h&[email protected]
Hounslow
0208 583 3100
0208 583 2222 (out of hours)
Email: [email protected]
Kensington & Chelsea
0207 361 3013
0207 373 2227 (out of hours)
Email: [email protected]
Westminster
0207 641 2176
0207 641 2388 (out of hours)
Email: [email protected]
Harrow
0208 420 9453
0208 424 0999 (out of hours)
Email for community service users: [email protected]
Email for mental health service users: [email protected]
Children
Ealing
0208 825 8000
0208 825 8000 (out of hours)
Email: [email protected]
Hammersmith & Fulham
0208 753 6600
0208 748 8588 (out of hours)
Email: [email protected]
Hounslow
0208 583 6600 option 2
0208 583 2222 (out of hours)
Email: [email protected]
Kensington & Chelsea
0207 641 4000
0207 641 6000 (out of hours)
Emails: [email protected]
Westminster
0207 641 4000
0207 641 6000 (out of hours)
Email: [email protected]
Harrow
0208 901 2690
0208 424 0999 (out of hours)
Email: duty&[email protected]
Mental Health Teams
Single Point of Access West London: 0800 328 4444 and 0300 1234 244 (24-hour help)
WLMHT (H+F, Hounslow and Ealing): Email: 
Single Point of Access Central and North: 0800 0234 650
West London CNWL: Email: 
CAMHS Ealing: 0208 354 8160
CAMHS Hammersmith and Fulham: 0208 483 1979
CAMHS Hounslow: 0208 483 1798 /  0208 483 2050 / 0208 630 3237
CAMHS Kensington and Chelsea: 0203 317 3599
CAMHS Westminster: 0203 317 5999
Author: HFEHMind
Posted on: 20th November 2020